TABLE OF CONTENTS
THE GREAT BLUE HERON WALKED ON SLENDER FEET
THE DOG: A MODERN VARIATION OF ODYSSEUS RETURN HOME
THE CASE OF THE COLLAR, OR ROSIE'S COLLAR, OR SHERLOCK HOLMES AS A VETERINARIAN
---
THE GREAT BLUE HERON WALKED ON SLENDER FEET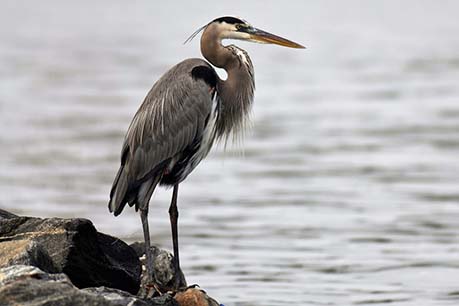 The Great Blue Heron walked on slender feet

And rain clouds drifted in the breeze

The wind imparted tiny waves like furrows

On the water by its feet.

A large Ibis with green and rusty feathers

Labored hard for food

Its large curved beak in mud

It thrust like spade.

A young alligator-a baby still-

Slow, out of water drew, and climbed to rest

On widened twigs by flowering plants

His yellow strips glittered in the air.

And Mallard ducks dabbed in green duck weed

-Like carpet made of silk-

That clung to all that lived, in water's

Slow persistent drift.

There I walked on wooden decks

And though I've seen and heard it all before:

The sound of wind through tree tops leaves, and

Birds' songs, to each, to all, that found at last their niche

It stirred my heart and moved my soul to heights and peaks:

Crystal clear, where flowers in perpetual bloom

Sway within melodious tunes

By heart I knew before, and still recall.



Green Cay nature preserve, Florida.



© Dr. Ehud Sela. No work herein may be reproduced in any way without expressed permission from the author.
---
THE DOG: A MODERN VARIATION OF ODYSSEUS RETURN HOME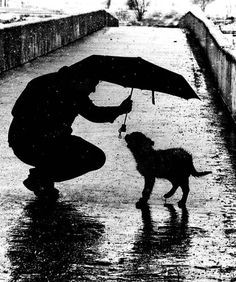 Quivering stood the dog in rain

At street's end

Watching people walk in haste

Ignoring a few extended hands

And some girls:

Called him by what they

Thought his name

But he refrained, unfazed

Waited in the rain

Then wagged his tail

Leaped content

Looking at the other end

Where just across the bend

Drenched his owner came

Not knowing

It was Argos waiting there.

© Dr. Ehud Sela. No work herein may be reproduced in any way without expressed permission from the author.
---
THE CASE OF THE COLLAR, OR ROSIE'S COLLAR, OR SHERLOCK HOLMES AS A VETERINARIAN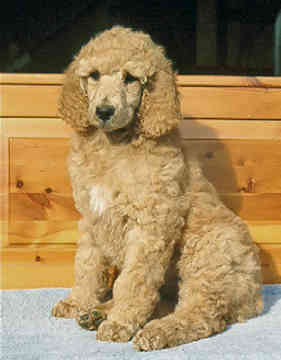 Sweet Rosie, an eight-week-old Standard Poodle puppy has reached her loving new family.
Rosie is an amazing dog, tender, loving, intelligent and within the first few hours bonded with her new family.
Rosie's owners called me very concerned the day following her arrival because Rosie has developed what they thought were severe orthopedic and possible neurological problems. Rosie every few steps would pull one of her hind legs forward, trying, and at times reaching her body with her paws. "The owners conducted extensive research consulting Dr. Google," and it was clear and obvious that poor Rosie had something severely wrong with her.
Upon presentation Rosie appeared happy and content and an amazing Puppy. Rosie whispered in my ears as I was examining her, that she thinks her new family thinks there is something wrong with her, but she senses that she is doing very well, and with a lick on my face asked me to tell her family that she is just fine, and that she would love to be a member of the family for many years to come.
Rosie was right! Her physical exam revealed no abnormalities at all, but when we went to the lobby and let her run with her owners, she definitely would stop every now and then and presented the above-mentioned symptoms. As Rosie is still a little puppy, and a little klutzy, she would sometimes trip over and it was a little humorous, but not to offend Rosie, I kept a stoic expression.
It appeared that Rosie was trying to scratch her body, but no skin lesions were seen. Why Rosie would be itchy? I asked myself, and mainly while running and playing? I further pondered, then, like in all great mysteries, the truth become apparent to me: it was her collar. Rosie received her new collar yesterday evening, and she was trying to remove it, as it was mainly bothering her while running and playing.
I removed Rosie's collar, and all symptoms were resolved, no more neurological, orthopedic, or skin problems.
As good old Sherlock Holmes would have concluded the case, he would have called it not the "The Hound of the Baskervilles," but The Hound and the Collar, Or Rosie's collar.
One final note: upon leaving the office content with all her problems resolved, Rosie told me that if the collar had diamonds, she might consider it in a much more positive light.
Dr. Ehud Sela, the Gentle Vet.
© Dr. Ehud Sela. No work herein may be reproduced in any way without expressed permission from the author.
THE STRANGLER FIG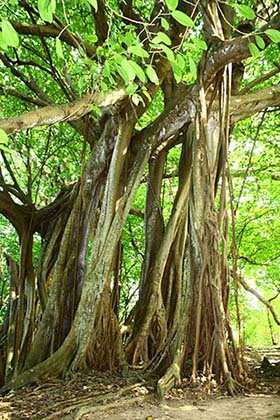 The strangler fig through you
In early day the light and mist
Float in sounds that only
You can hear among the song of birds.
Your roots from top to bottom form
Like wooden twisted ropes
That search the earth below and
Infatuated grip the soil.
A squirrel up your wooden arms
Climbs and finds refuge at canopy's
Green and vibrant leaves where myriad
Other lives reside, some visible some not.
And I at kitchen's window stand early
In the day, the milk warming in the microwave:
My daily Latte fix.
Of your wooden arms and leafy boughs
I think, your life's embrace,
Your silent unpretentious rise
Wanting nothing but the land.
© Dr. Ehud Sela. No work herein may be reproduced in any way without expressed permission from the author.